The race in the supporting categories is always hard to predict early on. As a result these are very premature predictions of who I think could be nominated after the festivals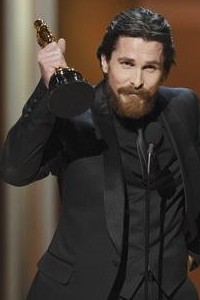 These are in no particular order
1.Christopher Plummer-Beginners-This is probably the most certain if not a lock in this category. Plummer easily stole the show from Eewan McGregor. The film may have done poorly in the box office but Focus will most likely pull for Plummer especially after the amazing reviews he received in the summer.
2. Viggo Mortensen-A Dangerous Method-Reviews out Venice and Toronto hailed him for his great acting. Although the film received mixed reception I think Sony will pull for him as he is a great actor and if his performance is convincing voters won't care about critics and how the rest of the film is.
3. George Clooney-The Ides of March-This is probably completely wrong because he'll most likely be nominated for The Descendants and because Phillip Seymour Hoffman may get the nomination for his work However critics hailed him for his performance.
4.Kenneth Branagh-My Week Marilyn-Again this film has not been seen so it is hard to tell if Branagh's portrayal is really as captivating as thesps are expecting.
5.Colin Firth-Tinker Tailor Soldier Spy-Here is another wishful thought. Firth has had a great run and it would be great to see him earn his third nomination for this compelling role.
Heavy Contenders
John Hawkes-Martha Marcy May Marlene-Reviews out of Sundance, Cannes and Toronto said he was chilling. That is a good sign for awards
Phillip Seymour Hoffman-The Ides of March-Its hard to take him out of any race especially because Hoffman is one of the most diverse actors working today.
Albert Brooks-Drive-The film received raves and Brooks was one of the standouts.
Brad Pitt-The Tree of Life-This is definitely wishful thinking but Pitt was phenomenal in a non conventional acting form.