This week I had the chance to catch up on one movie that I had not seen from last year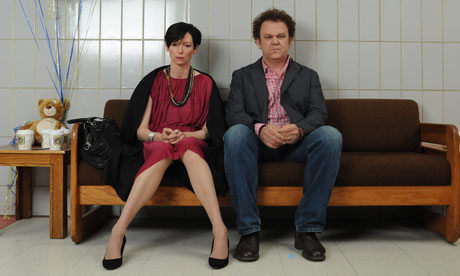 We Need to Talk about Kevin (2011) starring Tilda Swinton tells the story of a

mother who struggles to love her strange child, despite the increasingly vicious things he says and does as he grows up. But Kevin is just getting started, and his final act will be beyond anything anyone imagined. The film while chaotic in structure and off-putting at first is superbly put together by director Lynne Ramsay through her bold visuals and incredible script. Tilda Swinton also delivers an incredible performance that should have been nominated for the Oscars last year. John C. Reilly and Ezra Miller also contribute solid work to the film.
Conclusion: Scary and compelling, We Need to Talk about Kevin is one of the most underrated films that should be exposed to a greater audience. A
-----Francisco Salazar