Having announced my Top Ten this year on Latin Post, Reel Salazars is proud to announce the Best of 2014 in Film. The following awards are for the technical, directing and acting awards.
Art Direction
"Exquisite color palettes and intricate attention to detail immerse the viewer into Wes Anderson's fantastical world"
After Lubezki's
monumental
opening shot in "Gravity," the DP tops himself in "Birdman" as the film is shot entirely in one take. It is total cinema in every way and it also proves the power of Lubezki's talents."
Runner-Up-Darius Khondji-The Immigrant
Milena Canonero-The Grand Budapest Hotel
"Milena Canonero proves once again why she is one of the best in the business.The costumes match well with the sets and each character is distinguished by what they wear."
Runner-Up-Anuishia Nieradzik-Belle
Ron Patane-A Most Violent Year
"Each scene is beautifully put together and provides for some great tension."
Runner-Up-Sandra Adair-Boyhood
"While it isn't revolutionary, the characters are so vivid through the makeup work and they create the universe Marvel intended.
Runner-Up-Foxcatcher
Johann Johannsson-The Theory of Everything
"Johannson's scores
provides nostalgia, playfulness and the otherworldly qualities that Stephen Hawking's represents. and it is
definitely the most memorable and masterful score of the year
Runner-Up-Alexandre Desplat-The Imitation Game
"Performed twice in this infectious film, the song is memorable and intimate and incredibly catchy
"
Runner-Up-Big Eyes-Big Eyes
"The minute Interstellar begins it is impossible not to be aware of all the sound effects that were created in film and that immerse audiences into the world of Space and that also bring you into Christopher Nolan's world."
Runner-Up-Gone Girl
Interstellar
"Like the effects created in the movie, the complete mix is a work of art. No film this year can really bring you into the world with Interstellar's complex Sound mix."
Runner-Up-Birdman
Visual Effects
Interstellar
"Christopher Nolan's use of practicals creates the world of space like no other. Like Gravity, Space has never looked better and each set is intricately created.
Runner-Up-Dawn of the Planet of the Apes
Graham Moore-The Imitation Game
"Graham Moore's script is intelligent and smartly written. He creates vivid and intense characters that are among the best written this year. While it isn't anything groundbreaking, it is hugely satisfying."
Runner-Up-Paul Thomas Anderson-Inherent Vice
J.C Chandor-A Most Violent Year
"Chandor has crafted a tough script that leaves audiences with hard questions and brings together memorable characters that can be
off-putting
. However, the script is tightly written and tense."
Runner-Up-Jean Pierre and Luc Dardenne-Two Days One Night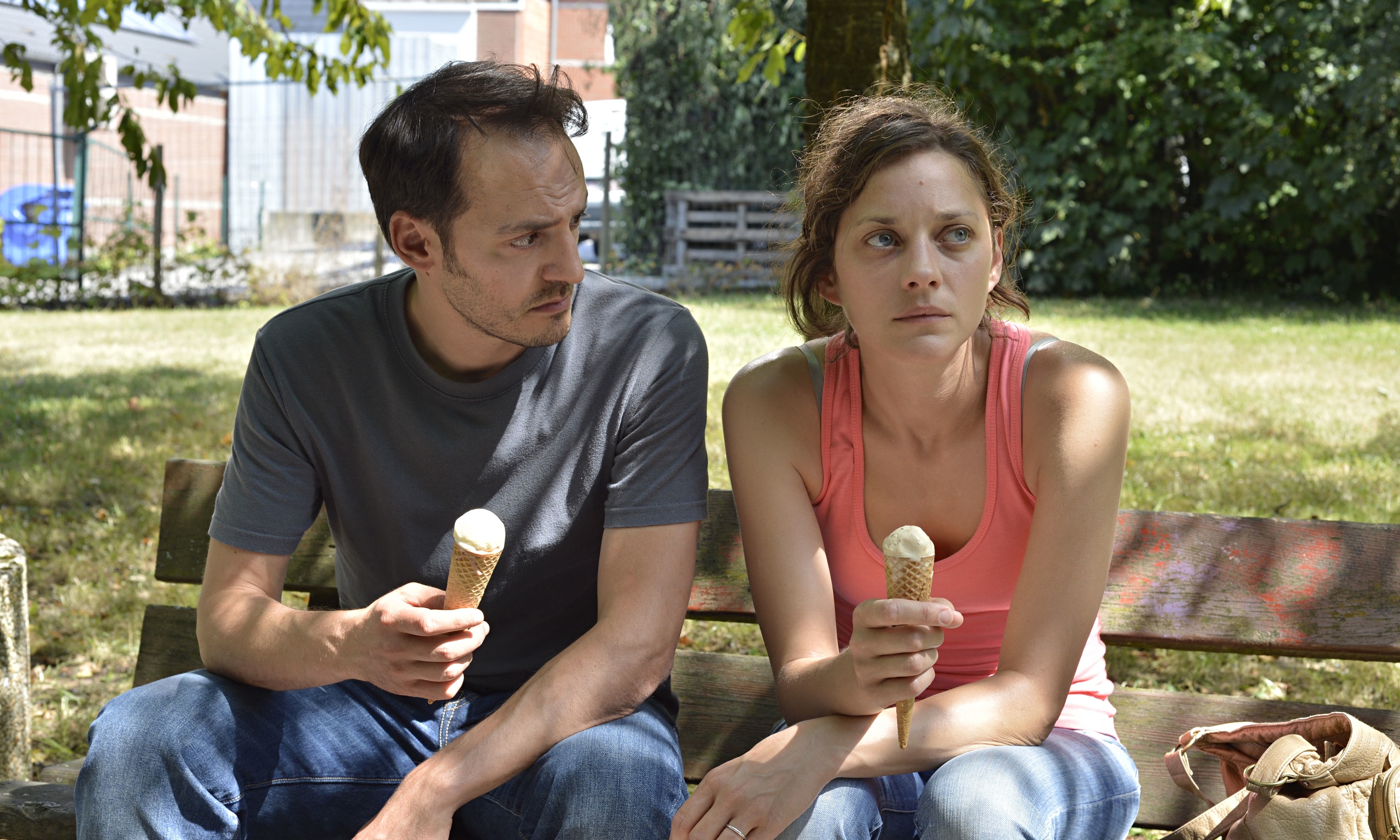 Foregin Film
Two Days One Night (Belgium)
"The Dardenne brothers are crafted a movie so engraved in reality it can be difficult to watch. Luckily the Dardenne's allow the audience to breathe with some of the most tender cinematic moments of 2014.The film features an incredible performance by Marion Cotillard that is among her best.
Runner-Up-Ida (Poland)
"Alejandro Gonzalez Inarritu has assembled a cast that delivers with great performances. Michael Keaton leads an ensemble that also includes Edward Norton, Naomi Watts, Andrea
Riseborough, Lindsay Duncan, Zack Galifianakis and Emma Stone.
Runner-Up-The Grand Budapest Hotel
Actress in a Supporting Role
Patricia Arquette-Boyhood
"Arquette gives a riveting performance that is among the greatest in years. Audiences watch Arquette transform over 12 years as her character develops as a mother. It is a heartbreaking performance that is memorable in every way."
Runner-Up-Jessica Chastain-A Most Violent Year
Actor in a Supporting Role
"Comic and tragic at the same time Norton is phenomenal in this movie and is among his best turns in years.
Runner-Up-Mark Ruffalo-Foxcatcher
Actress in a Leading Role
Marion Cotillard-Two Days One Night
"
Cotillard's physicality is on display throughout the film as audiences are able to see her character crumble in some of the worst circumstances. At the same time, Cotillard adds ounces of cheerfulness even though the outcome looks bleak
."
Runner-Up-Reese Witherspoon-Wild
Eddie Redmayne-The Theory of Everything
"
Eddie Redmayne gives the most complete and compelling turns of the year through his physicality and his transformative powers. It is without a doubt one performance that will be remembered for years to come.
"
Runner-Up-Michael Keaton-Birdman
J.C Chandor-A Most Violent Year
"
Each frame in the movie is beautifully shot and each performance is filled with great truth. Chandor easily directs each scene with realism and precision creating tense and memorable sequences that haven't been seen at all this year. Chandor proves once again why he is one of the most promising filmmakers in the industry."
Runner-Up-Jean Pierre and Luc Dardenne-Two Days One Night