Day 1 of PIFF was a strong opening for the festival's first ever opening day. The Hollywood Theater is a gorgeous venue that seats about 300 people. We had the opportunity to attend four separate blocks and saw some very strong pieces. I will write about my favorite films on this block only. In total we saw 13 films, 2 features, and 11 shorts. In no particularly order here are the favorites of Day 1.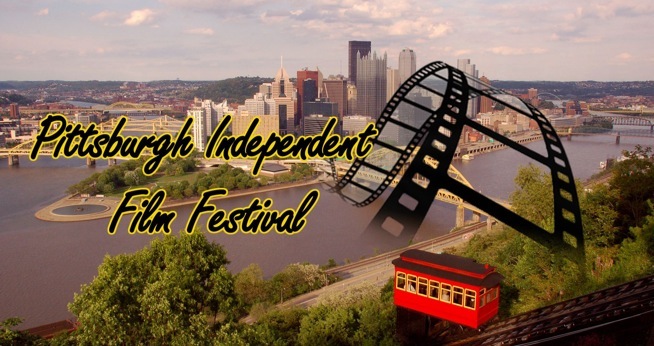 An affecting short detailing the journey of a man attempting to reconstruct his past after an accident took away his identity. A woman shows up to pick him up from the hospital and her greatest attempts to reconstruct his past lead to a revelation that while predictable is emotional. The film's final moments are easily its strongest, giving the audience the opportunity to connect with these two lost characters in a hopeful moment.
Veiled beneath of a hilarious comedy is a powerful drama of choosing between the easy and the right on the road to justice. A young up and coming lawyer comes face to face with a demanding Federal judge in a showdown that will determine his future and his work. The stories tone is filled with brilliant comedy as the interview moves in unexpected ways. Suddenly, it moves into truly dark territory as it pits the young lawyer with the opportunity to win his job and lose everything or give up everything for the job. In a move of utmost brilliance, director Russel Green cuts away from the interview at the moment of decision and reveals the characters decision against the powerful imagery of Lady Liberty. Initially we do not see the statue and as he reveals his decision, he moves his head and reveals the iconic statue.



3. "Dream Lover" Directed by Mattson Tomlin
An experimental narrative about a girl seeking to reunite with her lover. The film is off putting at first, but if you stick with it after the opening sequences and accept its experimental nature, you are in for a journey that is a bizarre and disturbing nightmare. The film's climax is easily one of the scariest representations of sex I've seen in a while.
4. "The Game" Directed by Marcin Janiec
An animated short about two men engaged in a chess fight as death approaches. The animation is top notch and the story's final twist is both surprising and satisfying.



5. "1937" Directed by Svetozar Goloviev
Set in 1937 Soviet Union, the film follows a young couple as they seek out a priest to baptize their child. Gorgeous cinematography and incredible sense of subdued tension permeate the film from start to film. While there is never any violent actions on screen to present us with the oppression of this time period, the stark surroundings, low key cinematography (particularly in a brilliant trip through the woods at night) create the mood and dread without missing a beat.


A drama about friendship, commitment, and getting a last chance, the film creates great suspense and is supported by a strong performance from its lead who is the director himself.